3 ways to save with
ServoTrack®
Shop Around
Save 15-40c/L just by choosing the cheapest service station in your area.
Get Notified
Be alerted when prices in your area are rising. Fill up at the right time and save up to 50c/L.
Get Rewarded
Exclusive discounts at selected service stations for ServoTrack users.
Why Use ServoTrack®
Find the cheapest and nearest petrol wherever you go.
Featuring over 7000 service stations across Australia with frequently updated price data.
Local trends at a glance.
See prices and charts relevant to your local area, not just city wide trends.
Be notified of price changes.
Whether prices are starting to go up in your local area, or the local servo has changed their price. Set notifications that keep you in the loop.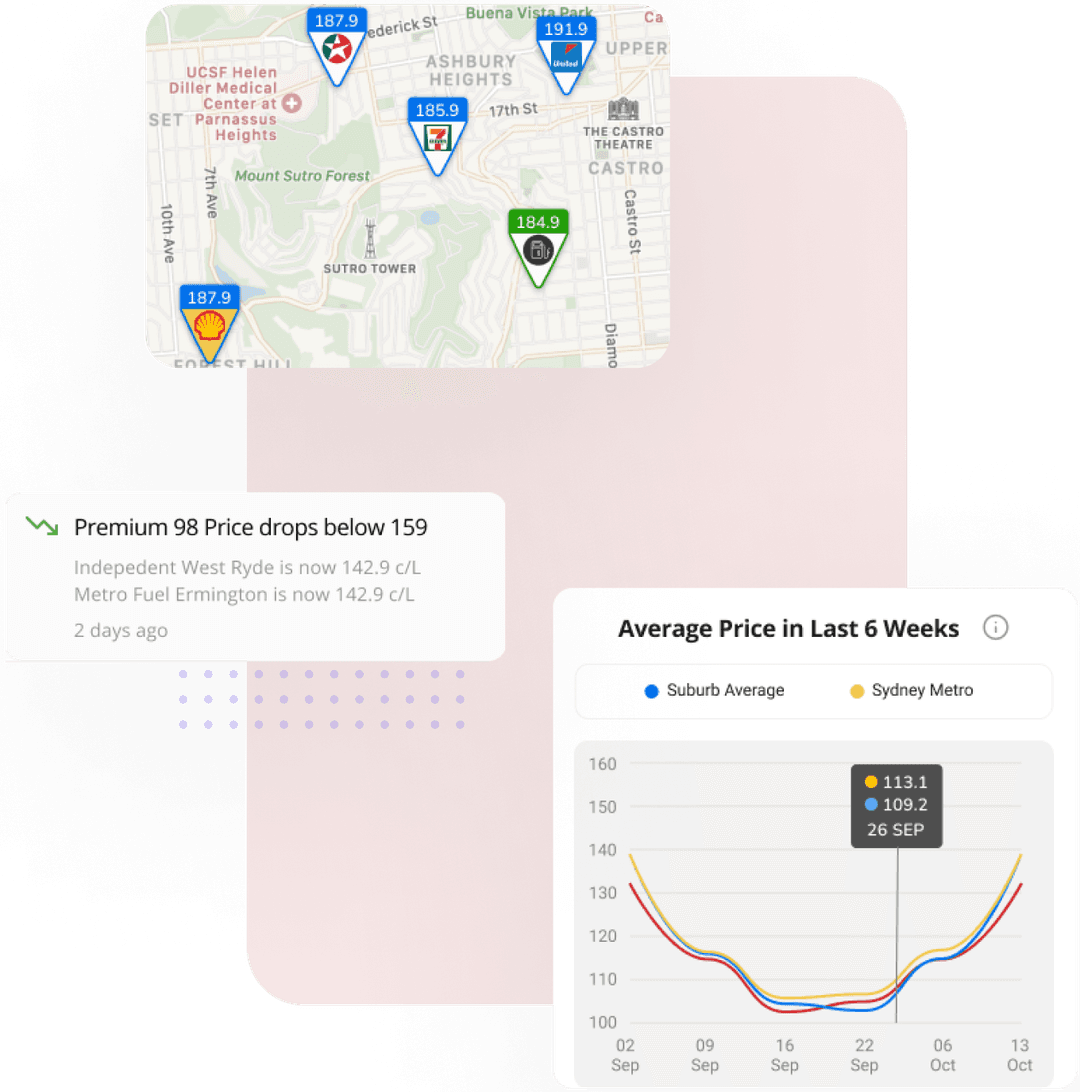 How to get rewarded with ServoTrack®?
Download ServoTrack® and sign up for an account.
Visit a participating service station.
Scan the ServoTrack® QR code displayed at the station.
Join the Service Station's rewards program in the App (if you haven't already)
Collect points for your transaction.
Use points for goods or services at that service station.
It's that easy!